Bashar Kiwan Leads Development of the Comoros Islands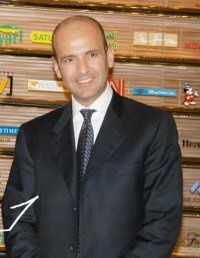 Bashar Kiwan, a media and publishing executive known for launching Al Waseet International (AWI), is gaining widespread acclaim for his support and development of the Comoros Islands. The islands, which lie between Madagascar and Africa, are set to become the world's next tropical island destination. The success of Kiwan's current Comoros Islands development activities, launched in mid 2007, are both attracting investment and stimulating development. His current focus is on developing infrastructure, especially in banking and telecommunication as well as the tourism and travel sectors.
"These projects are vitally important to the Comores and will result in growth and prosperity for the entire nation. I believe there is a tremendous opportunity for progress, and we are 100% committed to supporting the Islands." stated Kiwan. He went on to say that the country is a veritable tropical island paradise, and establishing infrastructure that can facilitate growth and tourism is key to creating a positive future for the nation.
Bashar Kiwan's work in the Comoros Islands is being achieved through his establishment of a public/private partnership "Comoro Gulf Holding" (CGH), which is aiding in development via attracting foreign direct investment. When discussing the opportunities for investors and the support of Comorian people, Kiwan stated "Investors are not only finding opportunities not often available in today's world, but they are also able to take great pride in bringing development, tourism and jobs to the Comoros Islands. Both the citizens and leaders of this democratic island nation are eager to show the world what their tranquil islands have to offer. Indeed a large part of what makes our efforts so rewarding is the appreciation and support both the government and the people have demonstrated. Their commitment to development and progress is truly inspiring."